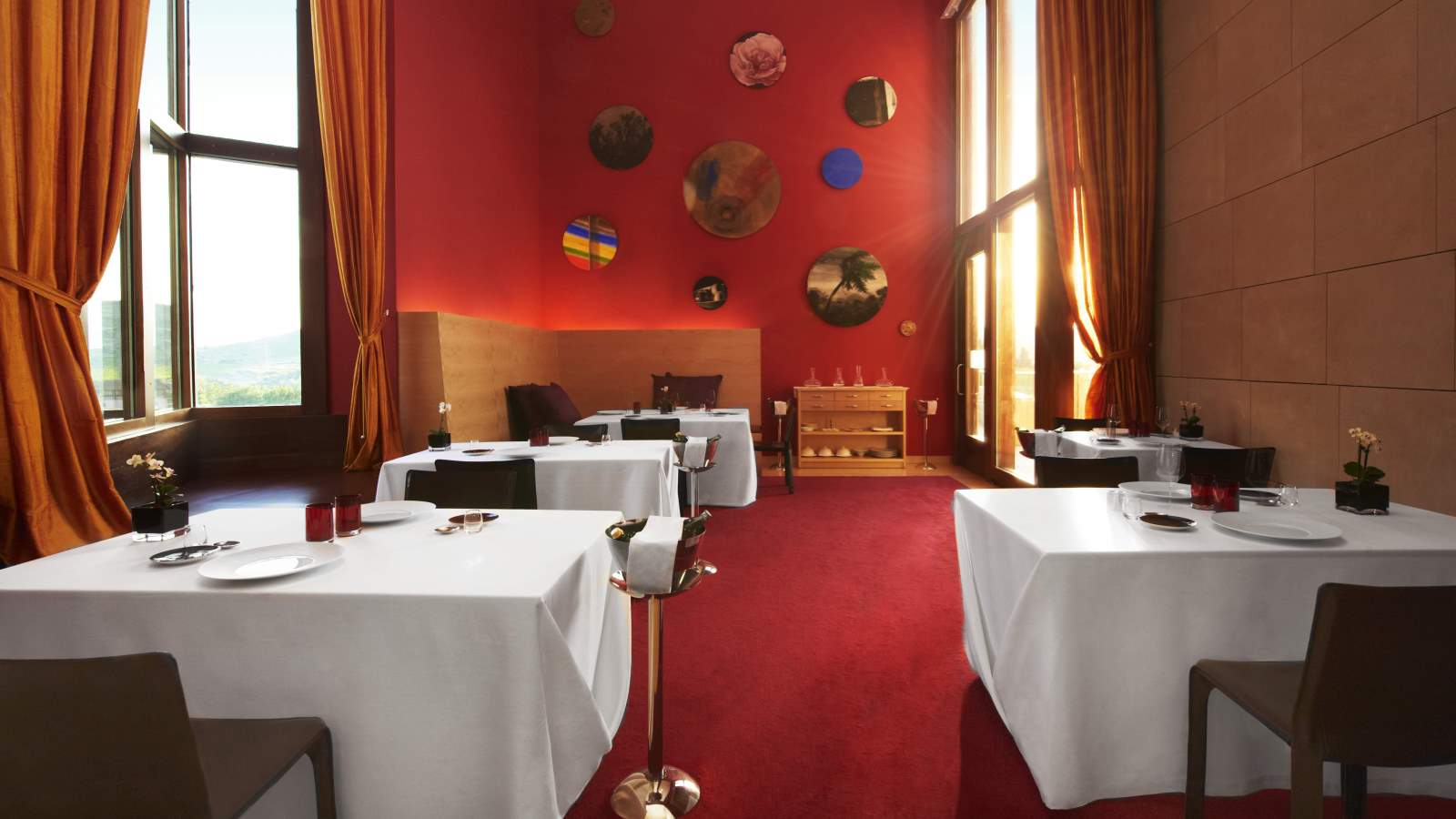 MARQUÉS DE RISCAL RESTAURANT
Serving dishes from northern Spain in a dramatic designer interior, the haute-cuisine Marqués de Riscal Restaurant is a place in which to make gastronomic discoveries accompanied by some of the estate's finest vintages.
Located on the second floor of the hotel, the dining room is a masterful exercise in design. Guests entering the airy space are greeted by the soothing juxtaposition of wood, gold-hued stone and vibrant ox blood walls hung with contemporary works of art. Large, well-spaced tables are set with fine linens, designer porcelain and elegant stemware.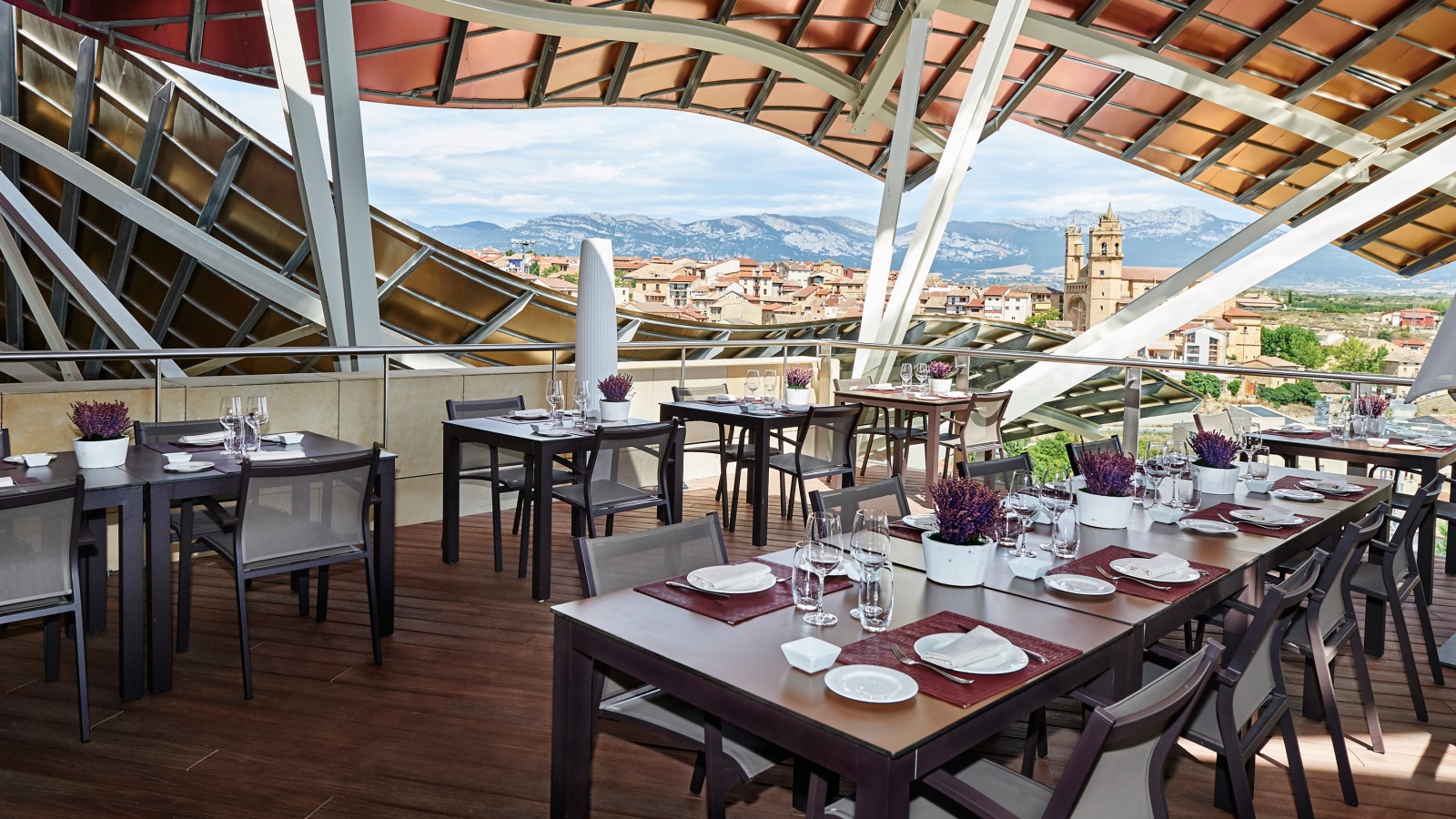 "1860 TRADICIÓN" RESTAURANT

The hotel's casually chic "1860 Tradición" offers the opportunity to experience traditional Spanish cuisine with an exciting modern twist. Chef Francis Paniego's creative breakfast, lunch and dinner menus are based on fine local produce and the region's unique cooking styles.
With its towering ceilings, dramatically angled walls, seductive curves and tilted windows the dining room exemplifies Gehry's unconventional approach to space.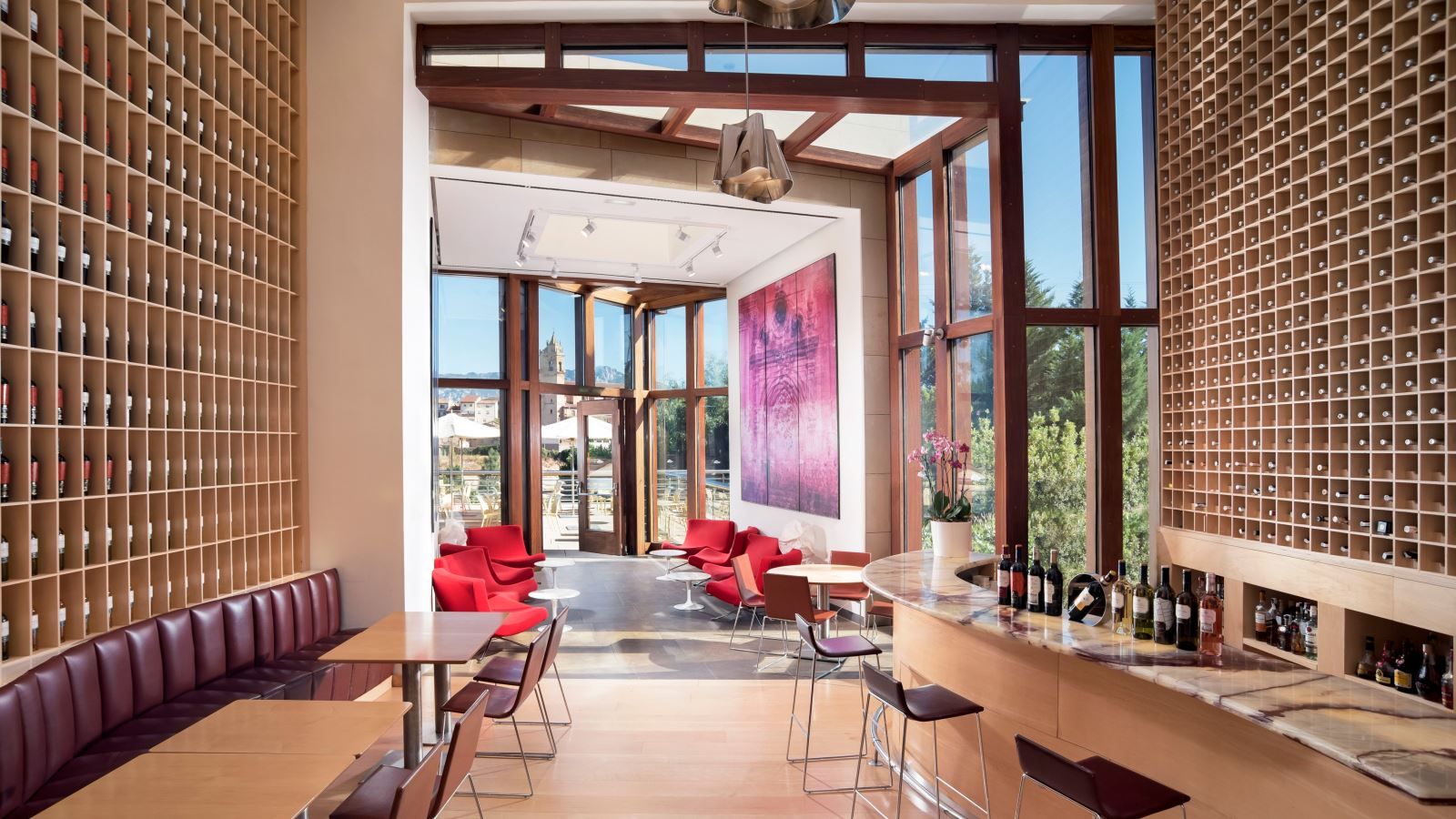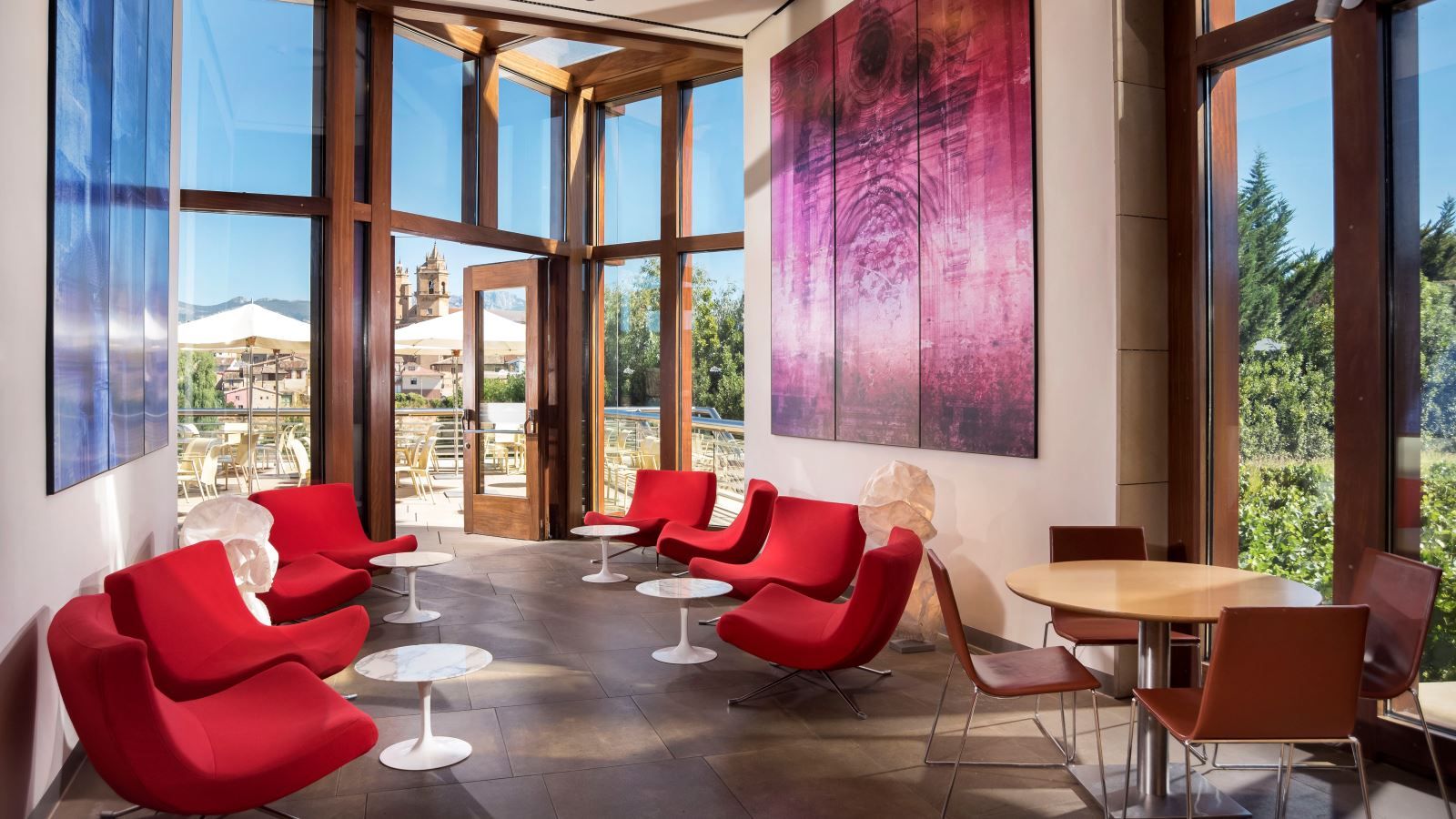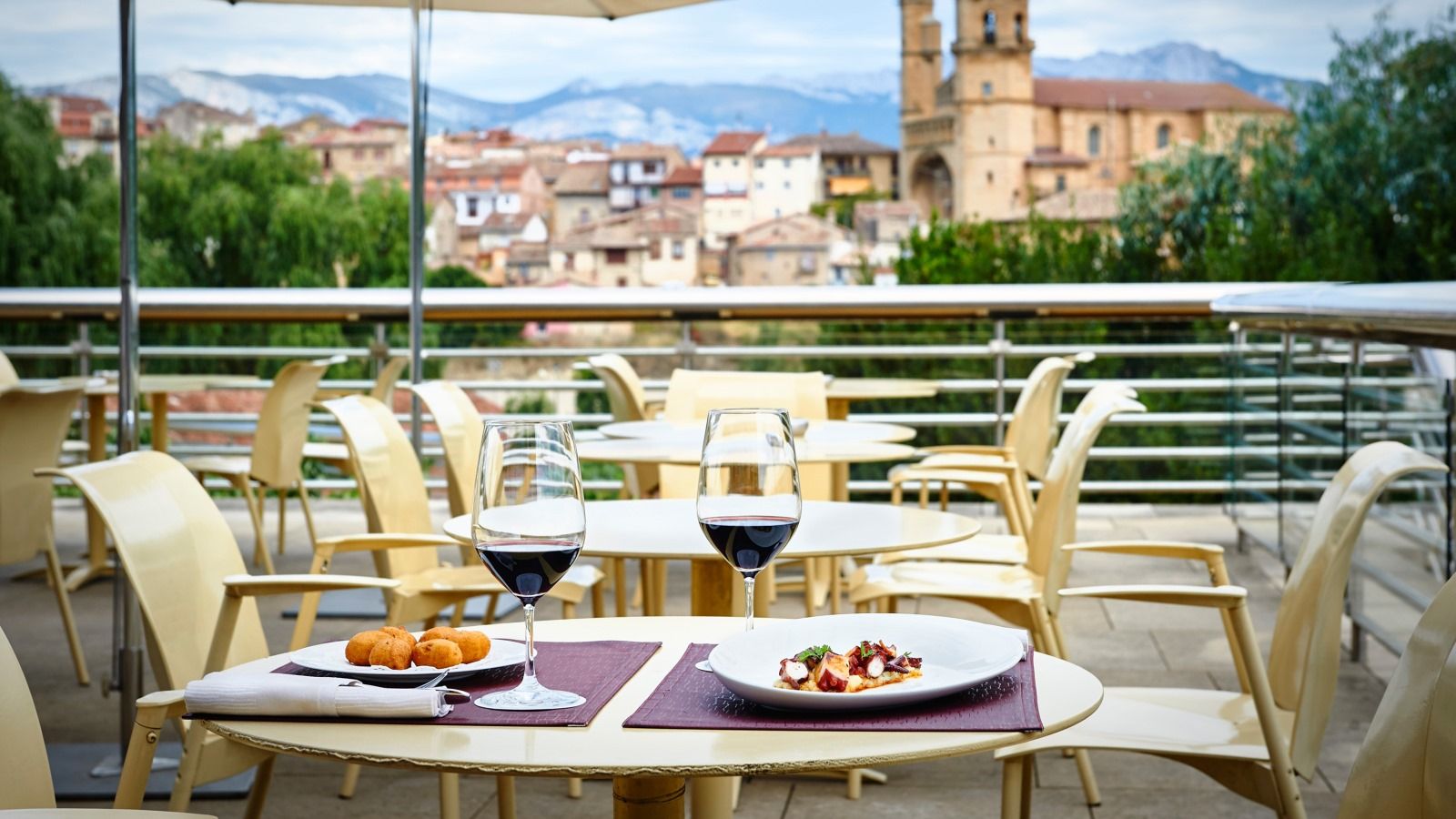 VINOTECA & BISTRO
The Vioteca & Bistro is open daily from 11:15 to 23:00.
Located just off the main lobby the hotel bar is a great place to relax with friends while sampling some of the fine vintages from the Marques de Riscal wine estate. The bar also offers a wide range of cocktails, beers and mixed drink.
The Vinoteca & Bistro is the perfect place to wind down after a full day of activities or rev up for an evening of fun. An appetizing selection of light bites, keeps hunger at bay while thrilling the palate.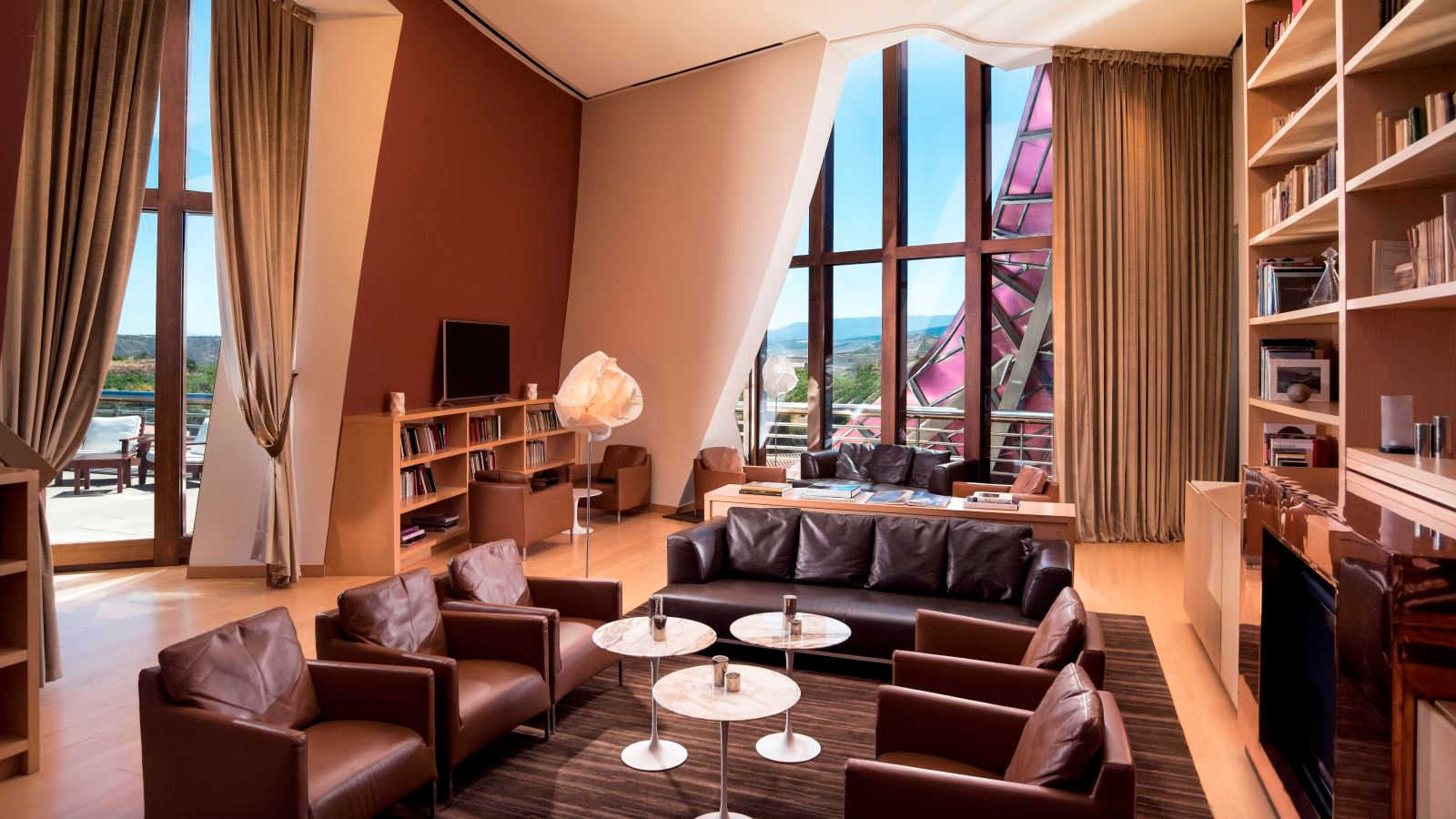 LOUNGE LIBRARY ROOF TOP

Perched on the top floor of Frank Gehry's architectural masterpiece, The Library with its distinctive asymmetrical walls, slanting glass, double height ceilings and undulating curves is a contemporary space perfect for chilling-out with a coffee, cocktail or glass of wine at any time of day. Outside, beyond the large expanses of glass, the eye is instinctively drawn to the rows of grapevines curving endlessly away into the distance.